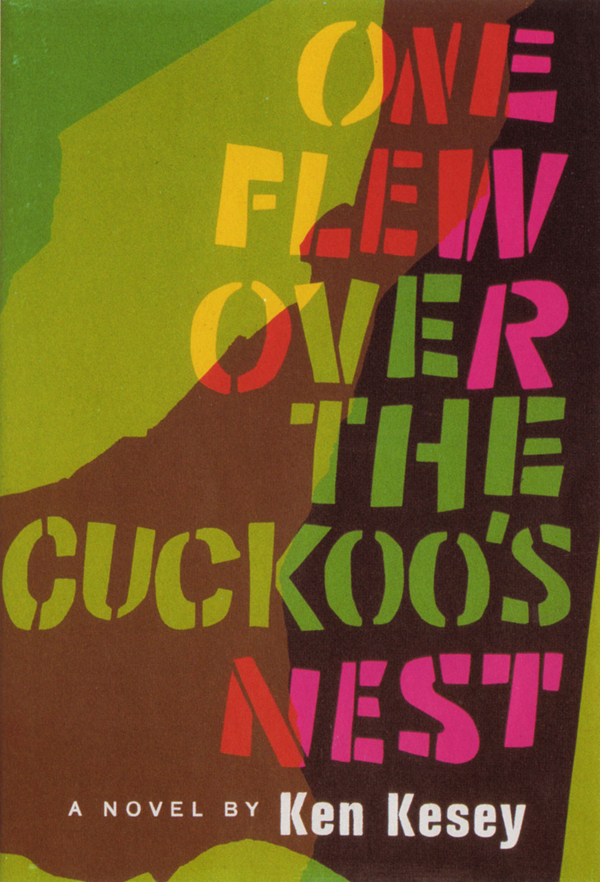 One Flew Over the Cuckoo's Nest
by Ken Kesey
reviewed by Sarah Hanks
One Flew Over the Cuckoo's Nest by Ken Kesey is a fictional novel about a mental hospital and the myriad of patients and nurses inside. Narrated by Chief Bromden, a six foot tall mute and deaf Native American. The story begins with the prophetic McMurphy entering the hospital and turning the world upside down for the inhabitants. The chief even notes "he's no ordinary Admission" (Kesey. 10). Despite the Chief's aloofness he finds an unexpected friend in McMurphy. McMurphy challenges the rules set by the strict Nurse Ratched and he is determined to anger her and entertain his fellow patients. Nurse Ratched has a firm grasp on the hospital and how everything will be conducted, Chief remarks "she's too big to be beaten". Despite this, McMurphy plans to change that all.

I highly recommend One Flew Over the Cuckoo's Nest to anyone who wants to read a new and refreshing book. I had never read a book that took place in a mental hospital one before, let alone one filled with such fascinating people. Every character is given special traits and habits that are repeatedly brought up by the narrator. The narration is a bit of a shock so prepare yourself for that. Chief Bromden is a patient at the hospital for a reason, and you will soon understand why when reading through his point of view. He is quite paranoid and believes most
things done in the hospital are to sabotage the patients. Ken Kesey's use of stream of consciousness narration allows the reader to be fully immersed in the story.