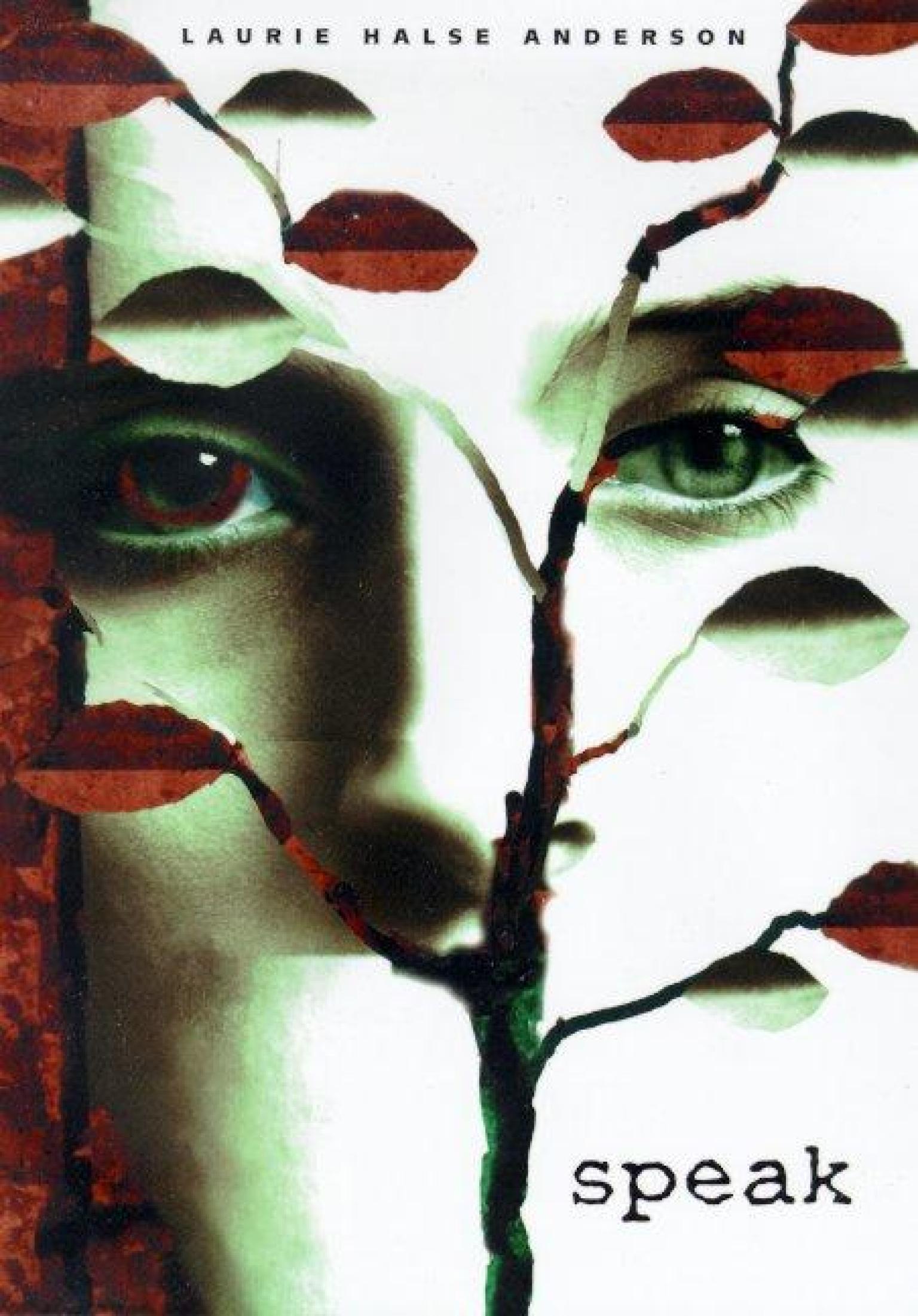 Speak
by Laurie Halse Anderson
reviewed by Marina Francis
Speak by Laurie Halse Anderson tells the story of the Melinda Sordino and her struggle to work her way back into her cliquish school society. Her exclusion came about when she called the police and broke up a party the year before, and as a result, she lost the trust of almost everyone at school. As a freshman in high school, Melinda has to try to find her place among her old friends and the new classmates. However, she is left out of school cliques and her oldest friends leave her behind to fend for herself. Although Melinda at first finds some short-term friendships, her lack of social motivation causes her to lose those temporary relationships.

In addition to the social struggle, Melinda is also in a struggle with herself. She needs to reveal the reason she called the police at the party the year prior without deepening her classmates' distrust in her. As she recedes deeper and deeper into herself, Melinda's parents become exasperated with her as she starts cutting classes and speaking less. At school and at home, her art is the only refuge she has. Her artwork speaks for itself about the social and mental troubles she is experiencing. Eventually, she finds a way to speak to the people around her through artwork instead of through words.

I loved Speak because I could relate to the problems in of starting high school, finding friends, juggling grades, and talking about difficult emotions and situaitons. Many characters were also familiar to me in my life, such as a person like Heather, only your friend when they need you, or a teacher like Mr. Freeman, the one you can relate to on a personal level. I was also fond of the way Anderson wrote the novel. It is in more of a diary format, with a non-linear timeline, as opposed to a straightforward linear style. The book followed Melinda's mind instead of her words, and it really helped to convey her feelings. When Melinda was panicked or scared, the sentences would be run on and frantic. In contrast when she was relaxed the words would be more relaxed. I usually read fantasy, so this book was a change for me, but the moment I read the first page, I was hooked and my hands were almost glued to the covers. I would recommend this book to people who enjoy realistic stories and situations, and dealing with day-to-day high school problems as well as traumatic events.